The Pros and Cons of Different Types of HVAC Systems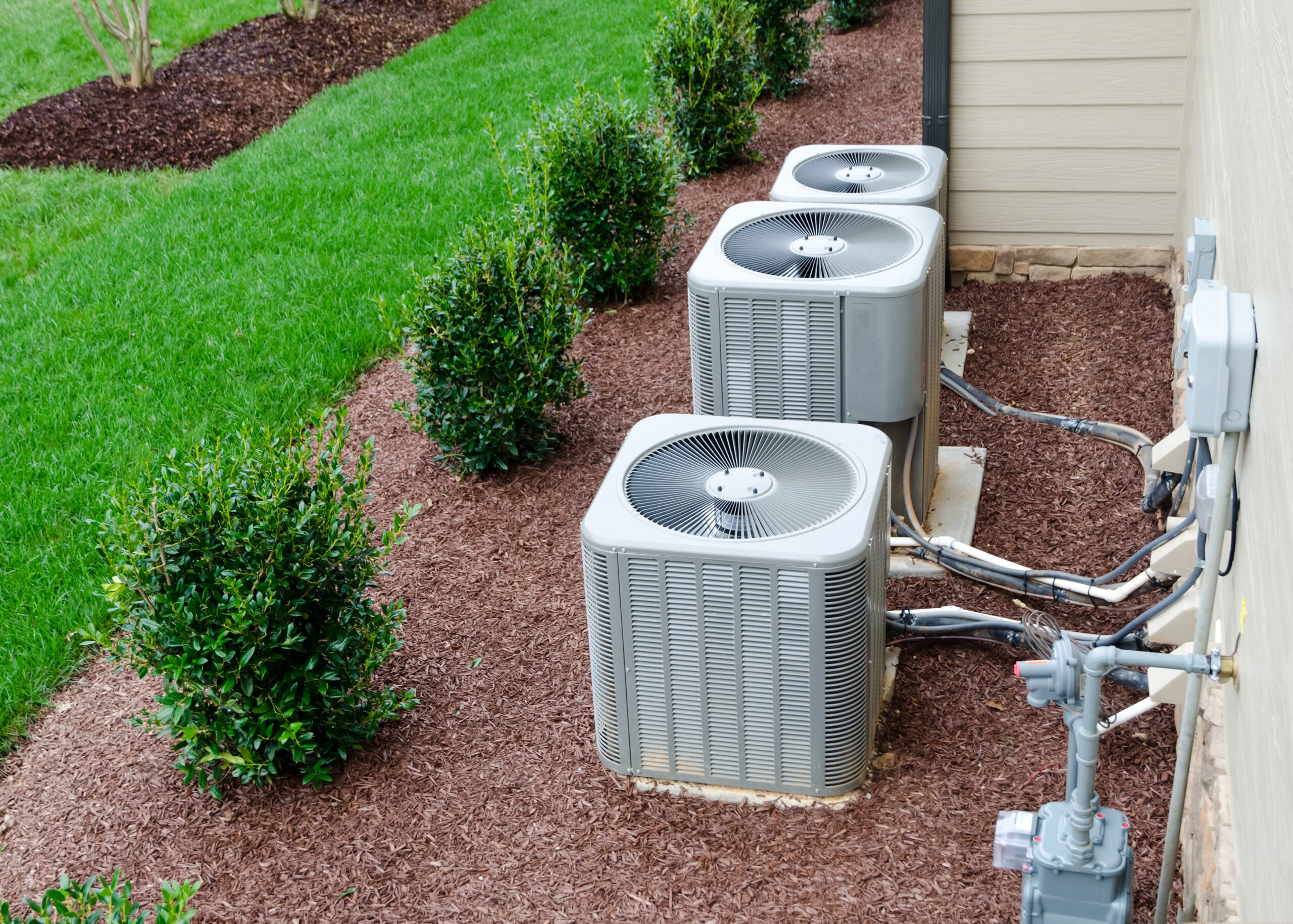 There's no one-size-fits-all solution for heating, ventilation, and air conditioning (HVAC) systems. With various options available, it's crucial to understand the pros and cons of each system type to make an informed decision for your home's comfort needs. In this comprehensive guide, we'll delve into the different types of HVAC systems and help you navigate the choices, whether you're considering a traditional ducted system or a modern ductless option, to empower you in choosing the right HVAC system for your needs.
The Four Main Types of Ducted HVAC Systems
There are four types of ducted HVAC systems, each with unique features, benefits, and drawbacks. Below, we've described each type to help you choose the right fit for your home.
Split System
A split system HVAC is standard in many households. It comprises two main components: an indoor unit (evaporator coil) and an outdoor unit (condenser coil). This setup allows for efficient cooling and heating, an excellent option for homes with existing ductwork. 
Pros:

Energy-efficient, versatile, and provides consistent temperature control

Cons:

Requires ductwork, higher initial installation costs
Hybrid Split System
A hybrid split system combines a traditional split system with a heat pump. This offers the advantage of utilizing electricity and a secondary fuel source (usually gas) to optimize energy efficiency, which is especially useful in colder climates.
Pros:

Energy savings, reduced carbon footprint, and effective heating and cooling

Cons:

Higher upfront costs, creates potential reliance on multiple energy sources
Packaged Heating and Cooling
Packaged heating and cooling systems house all components within a single unit, including the compressor, condenser, and evaporator. These are usually installed outdoors or on the roof, most suitable for homes with limited indoor space. 
Pros:

Space-saving, easy to install, and suitable for small spaces

Cons:

Limited customization, may require additional ductwork
Zoned System
A zoned HVAC system offers precise temperature control in different areas or "zones" of your home. Using multiple thermostats and dampers, you can customize the comfort levels for each zone for more energy savings and enhanced comfort. 
Pros:

Energy-efficient, offers personalized comfort, and can reduce utility bills

Cons:

Initial setup is complex, potential extra maintenance of dampers required
Types of Ductless HVAC Systems
Ductless HVAC systems offer homes without traditional ductwork an innovative solution. Various types of ductless systems are available, each offering unique versatility, energy efficiency, and suitability for different needs. 
Duct-Free Mini-Split
Duct-free mini-split systems are ideal for homes without existing ductwork. These systems consist of an outdoor unit connected to one or more indoor units, offering targeted heating and cooling solutions for specific areas. 
Pros:

No ductwork required, energy efficient, easy to install

Cons:

May require multiple indoor units, higher initial investment
Portable Spot Cooler
A portable spot cooler provides a temporary cooling solution for a specific area or emergency. These are versatile and easy to move, making them suitable for various scenarios. 
Pros:

Portability, quick cooling capabilities, no installation needed

Cons:

Temporary solution, handles a limited coverage area, only offers cooling
Portable Heat Pump
Portable heat pumps offer heating and cooling capabilities and can be moved around to provide comfort, beneficial for smaller spaces or as supplementary units.
Pros:

Versatile, no installation required, year-round comfort

Cons:

Limited coverage area, may not be sufficient for larger homes
How to Choose the Right HVAC System for Your Home
Selecting the ideal HVAC system for your home requires careful consideration of various factors, such as your home's size, local climate, insulation, and budget. To help make the right choice, keep these tips in mind: 
Assess Your Needs:

Before researching and comparing, you must understand your home's heating and cooling requirements, including peak demand periods. This will help you filter out systems that won't work for you immediately and ensure you have a better idea of the cost you expect to budget for.

Energy Efficiency:

Is one of your goals to save on energy bills? Pay attention to which systems offer high energy efficiency ratings. A better rating will help you save on utilities and reduce your environmental impact.

Professional Consultation:

Know that you don't have to go this alone. Seek guidance from HVAC professionals equipped to assess your home's needs and recommend the most suitable system that checks off all your boxes.

   
Get the Right HVAC System with Professional Guidance
Choosing the perfect HVAC system for your home is a significant decision that will impact comfort and energy efficiency. For expert assistance and personalized recommendations, turn to the professionals at Jack Lehr. With years of experience and a commitment to excellence, we'll help you find the HVAC solution tailored to your unique needs. Contact Jack Lehr today or schedule a service appointment online. Your comfort is our priority.
Q

uestions or need more information?
Contact Us

We Treat You Like Family
When you choose Jack Lehr Heating, Cooling & Electric, you'll benefit from our:
When you choose Jack Lehr Heating, Cooling & Electric, you'll benefit from our:
50+ years of experience
Your satisfaction, is our priority
Top-of-the-line products
Respect for your home or business
Financing options
And much more!
Learn More