The Role of HVAC Systems in Commercial Buildings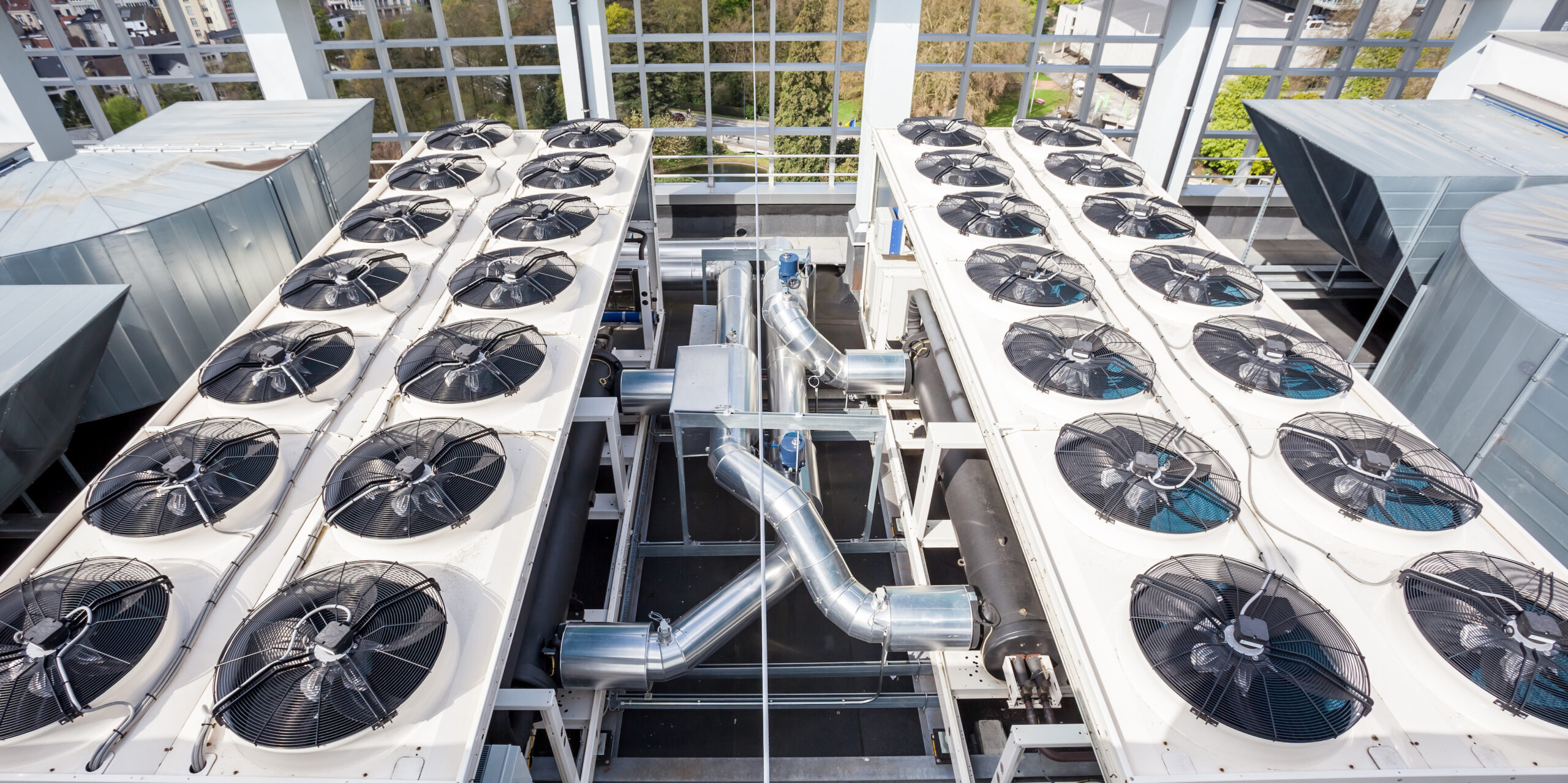 In commercial buildings, having a well-functioning HVAC system is critical. Those inside depend on the commercial HVAC to keep them comfortable, healthy, and even boost their productivity. The role of HVAC systems in commercial buildings is significant, but it's important to understand which type is ideal for your needs and what to consider when choosing the right system for your business. 
What is a Commercial HVAC System?
Commercial HVAC systems are complex, encompassing components for heating, ventilation and air conditioning. These are designed to fit the specific needs of large-scale buildings to ensure optimal indoor air quality, energy efficiency, and occupant comfort. Understanding the role and functionality of each component within the HVAC system is crucial to maintaining a harmonious environment within your commercial building. 
The Importance of Proper HVAC Design in Commercial Settings
HVAC design is absolutely pivotal in efficiently creating a comfortable commercial space. It improves indoor air quality, offers energy conservation, ensures your adherence to building codes, and lower overall usage and maintenance costs. A properly designed commercial HVAC system can also help prevent potential health and safety issues for occupants. The best way to ensure your commercial HVAC system is properly designed is by ensuring it is LEED certified. Leadership in Energy and Environmental Design, or LEED, is a rating system that awards certification for energy efficient designs, and installing such systems in your commercial building ensures you provide a healthier environment for your staff and save on energy costs. 
Types of Commercial HVAC Systems
There are various configurations available for commercial HVAC systems, each with its unique advantages and applications. Below are some of the most common types:
Single-Split HVAC System
A single-split HVAC system offers localized temperature control, making it a cost-effective option for more targeted comfort. These commonly include an air conditioner, evaporator coil, furnace, and a refrigerant which can all be controlled using a thermostat. Warm or cool air is circulated through ducts and is considered cheaper than a central system. This particular type of system is ideal for smaller commercial spaces, such as an individual office, small shop, or cafe. Because the system requires an outdoor unit paired with an indoor unit, a lot of space is required.
Multi-Split HVAC System
A multi-split HVAC system works similarly to single-split systems. However, these include multiple units that work together. The system allows individualized temperature control in different zones to enhance energy efficiency and flexibility. Multi-split systems utilize heat pumps to transfer heat from warm to cool areas to save money and energy. These are ideal for midsize commercial properties, like office suites, restaurants, and retail stores. The units can be mounted to walls and ceilings, and air curtains can be installed over entrances. Although these take up less space outside the building, they require more ductwork to be installed inside.
Variable Refrigerant (VRF) System
A variable refrigerant (VRF) system is incredibly versatile and efficient, enabling heating and cooling simultaneously in different zones to promote optimal temperature regulation. As a newer technology than variable air volume systems, VRF systems provide heating and cooling using a refrigerant. The operation is similar to ductless mini-split systems, where variable motor speeds control individual zones to provide unique temperature control. The VRF system offers high energy efficiency and is designed for such places as large office buildings and hotels, or in areas that require individually zoned temperatures such as separate offices or conference rooms. There are two types of VRF systems available: 
Air-cooled

:

Utilizes ambient air for heat rejection and absorption

Water-cooled

:

Utilizes water for heat rejection and absorption
Variable Air Volume (VAV) System
The variable air volume (VAV) system is known for its energy-saving capabilities. The system automatically adjusts airflow based on demand to offer precise temperature control while conserving energy. By supplying air at a variable temperature and airflow rate, the VAV system is able to meet varying heating and cooling needs of different building zones, making them ideal for large commercial buildings. 
District Cooling System
District cooling systems centralize cooling services in order to reduce an individual building's energy consumption. Essentially, chilled water is delivered to buildings via an insulated underground piping network. The water then goes through a heat exchanger to absorb heat from the building space and recirculate it back to the central plant. The district cooling system is a great way to efficiently provide cooling to a number of buildings and is commonly used in large, urban developments, industrial and commercial buildings, educational and medical campuses, and more. 
Considerations for Choosing the Right System
When trying to select the right HVAC system for your commercial building, it's critical to carefully evaluate several factors. First and foremost, think about the size of your facility, as it will help in determining whether your building would best benefit from a single-split, multi-split, VAV, VRF, or district cooling system. You also need to consider how many occupants are in the building, the type of climate you're in, available energy sources, and your company's sustainability goals. 
Ensure the Comfort and Health of Your Commercial Space
Your building's HVAC system plays a pivotal role in maintaining a comfortable, healthy environment for everyone inside. Working with a professional company, like Jack Lehr, can ensure your HVAC system is up to the task. Our team of professionals will help you choose and install the most suitable HVAC system for your unique commercial space. Contact Jack Lehr today, or schedule service online.
Q

uestions or need more information?
Contact Us

We Treat You Like Family
When you choose Jack Lehr Heating, Cooling & Electric, you'll benefit from our:
When you choose Jack Lehr Heating, Cooling & Electric, you'll benefit from our:
50+ years of experience
Your satisfaction, is our priority
Top-of-the-line products
Respect for your home or business
Financing options
And much more!
Learn More