How to Choose the Right HVAC Contractor for Your Needs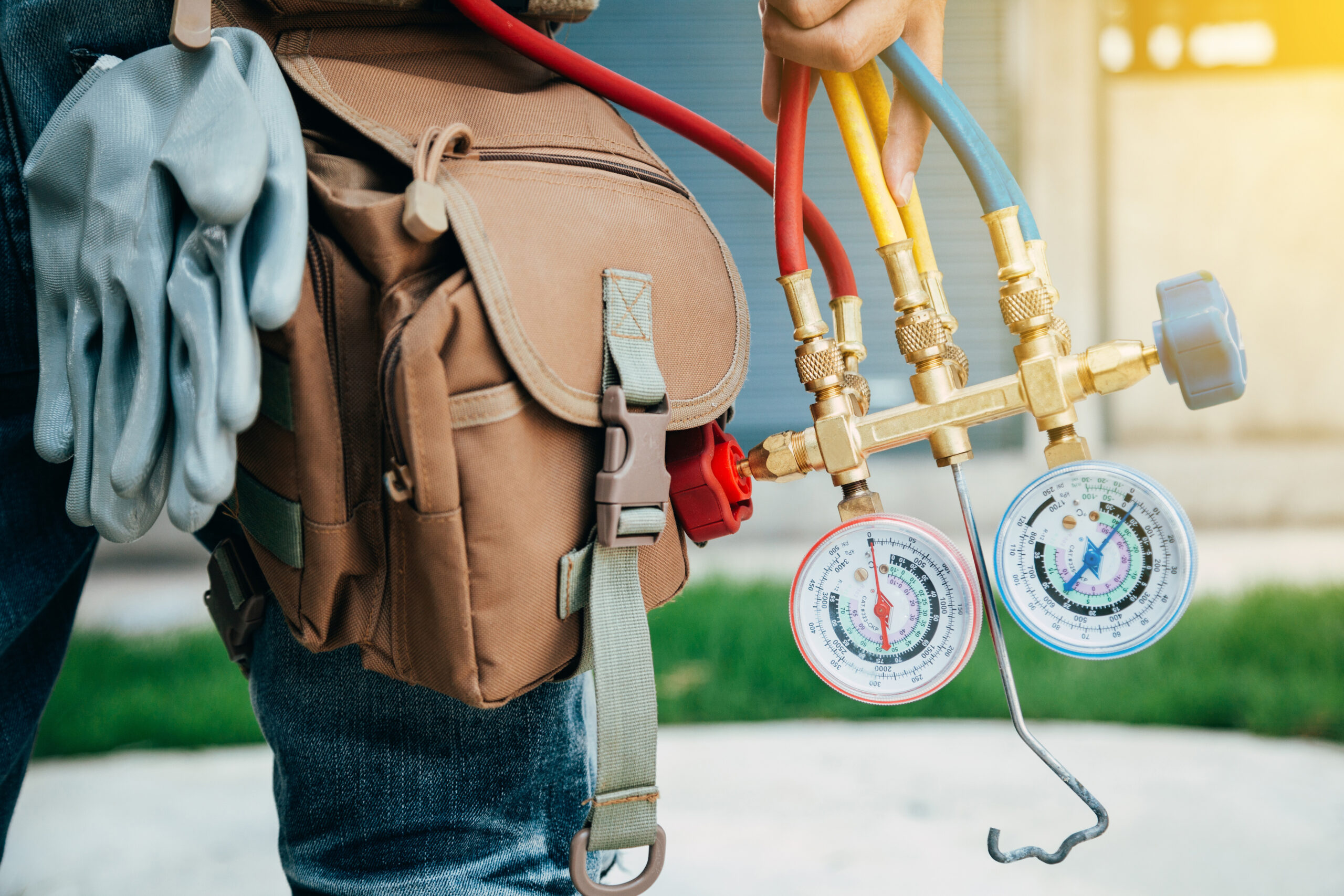 Maintaining a well-functioning HVAC system is essential for your home's comfort and efficiency. Knowing how to choose an HVAC contractor is crucial when it comes to repairs, installations, or maintenance, as the wrong choice can lead to costly consequences. In this guide, we'll walk you through the steps to ensure you find a reliable HVAC contractor who meets your needs and safeguards your investment.
Qualities of a Reliable HVAC Contractor
When looking for an HVAC contractor, it's essential to look for qualities that indicate they are credible and competent. A good contractor should have the following:
Industry knowledge and experience:

Look at specific facts such as how many years of experience the technician has, how long the HVAC company has been in business, and how the company keeps technicians up-to-date on new technologies and products to ensure they are equipped to handle the needs of a modern HVAC system.

Positive reputation:

There are various sources you can access to get a clear picture of the HVAC contractor's reputation, such as references from the contractor, online reviews, and third-party reviews from entities like the Better Business Bureau (BBB). When talking with their references, don't forget to ensure the work they had the company perform matches the scope of work you expect to have completed.

Licensing and insurance:

When asked, a reputable HVAC contractor won't hesitate to show you their licensing paperwork and proof of insurance and bonding.

Professionalism and punctuality:

HVAC work requires careful attention to ensure the job is done right. The right HVAC contractor will treat the job seriously and professionally, arrive on time and ready to work, and communicate openly with you regarding project status or scheduling changes.
Tips for Researching Local HVAC Contractors
Choosing the right HVAC contractor requires some research, but the more information you can find, the more confident you can be that the job will be done right. 
Browse online resources:

Explore various online resources and websites that list reputable HVAC contractors in your area. These resources often provide further insight into the contractor's services, customer reviews, and background.

Seek recommendations:

Your friends, family, and neighbors can be valuable sources as personal experiences and honest opinions can ensure a chosen contractor has performed the work as promised.

Read online reviews and testimonials:

Online reviews and testimonials showcase a more extensive collection of previous customers' experiences. Pay attention to see if there are any patterns or common concerns across reviews and the overall satisfaction levels.

 
Verify BBB standing:

The BBB is a reliable source for checking a contractor's reputation. A good HVAC contractor should have high ratings with minimal complaints.

Check with local trade organizations:

Various trade organizations and industry associations maintain directories of trusted HVAC contractors. Additionally, contractors that are part of these associations indicate they are committed to professionalism and providing quality work.

 
These research tips are a great place to start, but your project should wait to start as there is more comparison and discussion that needs to be done before committing to one HVAC contractor. 
Request and Compare Quotes
Contact multiple contractors to request quotes, ensuring they provide comprehensive cost breakdowns. Obtaining and comparing these quotes is vital in the selection process as it helps you make an informed decision that aligns with your budget and needs. Carefully compare the scope of work, included materials, and any potential hidden fees. It's also important to remember that the most affordable option isn't always the best – and neither is the most expensive. Deciding which contractor to hire should rely on closely examining the complete picture of what they offer, not just the price tag.
Check References
Reputable contractors can provide you with references to contact. Speaking directly with past clients offers valuable insight into their workmanship, reliability, and professionalism. In talking with them, be sure to ask about their quality of work, how well they adhered to timelines, what issues arose during the project, if any, and how they were resolved. Always be sure to combine this step with your independent research to ensure the information they offer you accurately represents their work.
Ensure Proper Licensing and Insurance
A licensed contractor should do HVAC system work. Confirm that the contractor possesses the required licensing and insurance for HVAC work and verify that it is currently up-to-date. Their insurance coverage should be valid for liability and workers' compensation to protect you from any potential liabilities and accidents on your property.
Evaluate Communication and Contracts
Effective communication is crucial throughout an HVAC project. From early on in the research process, pay attention to the contractor's responsiveness, availability for inquiries, and willingness to provide ongoing support. In addition, any agreements you make with the HVAC contractor should be done in writing, and they should make all efforts to ensure you fully understand the contract terms before signing. 
How to Avoid Red Flags and Scams
Unfortunately, some contractors can appear great on a surface level but cause headaches and costly mistakes once you've signed up to work with them. You can avoid this issue by keeping vigilant against any red flags or scams that may indicate unprofessional behavior. Be cautious when you're presented with an unusually low bid or a high-pressure sales tactic. If something seems too good to be true, it probably is. A reputable HVAC contractor should exhibit transparency, professionalism, and a commitment to delivering on promises. If something is off, it may be best to focus on other options. 
Choose an HVAC Contractor You Can Trust. Choose Jack Lehr
Selecting the right HVAC contractor is a critical decision that impacts the comfort and functionality of your home or space. By following these tips and guidelines, you can feel confident that you are choosing a contractor who meets your needs, protects your investment, and ensures your HVAC system is operating at its best. 
Quality and reliability should be your guiding principles, and when in doubt, turn to professionals like Jack Lehr to handle your HVAC needs. Our years of experience, professional approach, and commitment to excellence ensure your HVAC needs are met efficiently and effectively. Contact us or schedule your service online today.
Q

uestions or need more information?
Contact Us

We Treat You Like Family
When you choose Jack Lehr Heating, Cooling & Electric, you'll benefit from our:
When you choose Jack Lehr Heating, Cooling & Electric, you'll benefit from our:
50+ years of experience
Your satisfaction, is our priority
Top-of-the-line products
Respect for your home or business
Financing options
And much more!
Learn More