How Long Does An HVAC System Last?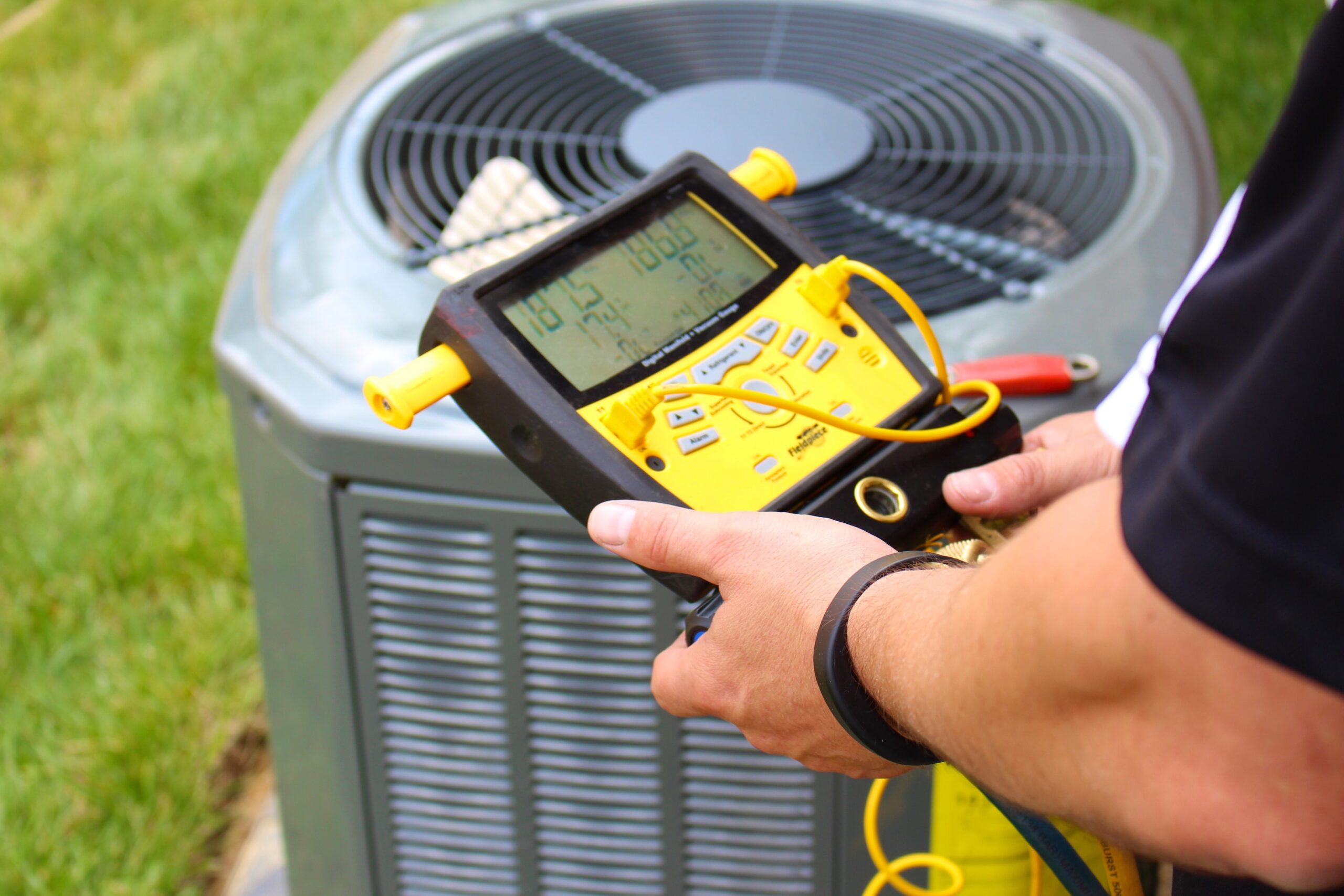 Your home's HVAC system is responsible for keeping the space comfortable all year long, and as a large appliance, it's designed to work hard for many years. However, like any mechanical device, HVAC systems have a limited lifespan. But just how long does an HVAC system last? These units have a general expectancy that would vary depending on the specific make and model, but it is possible to help – or even hurt – its longevity. Learn more about how you can utilize routine AC tune-ups and furnace maintenance to get the most out of your HVAC system and how to identify when it may be time for a replacement.
Typical HVAC System Lifespan
How long an HVAC system lasts will vary depending on whether it has been properly maintained. On average, the typical HVAC system is expected to last between 15 and 20 years. However, very well-maintained units could last even longer. Of course, each element within the system will have its lifespan, as will the specific type of system. Here's the lifespan you can generally expect for the different components of your HVAC system and different styles: 
Window air conditioning unit: 10 years

Whole-home air conditioning unit (single residence): 10 to 15 years

Heat pumps: 15 years

Steam boilers: 15 to 35 years, depending on boiler type

Gas furnace: 20 years

Electric furnace: 20 years

Radiant heater: 15 to 20 years, depending on the type of radiant heating system

Thermostat: Around 10 years
While these expectancies are based on average lifespans, your system may last longer or need replacement sooner, depending on your climate and the type of HVAC system you have. Insufficient insulation or unwanted airflow can cause the system to work harder, shortening its life expectancy. On the other hand, routine maintenance and ensuring prompt repairs of any issues will help extend the HVAC system's lifespan.
Signs It's Time to Replace the HVAC System
Whether you've reached the expected lifespan of your HVAC system or not, if you notice certain signs, it may be time to replace it. Ignoring these signs could lead to decreased efficiency, increased energy costs, and frequent breakdowns. Below are some signs indicating it may be time to replace your HVAC system.
Increasing Energy Costs
Energy companies may be increasing their fees, but if you notice a steady rise in your energy bills with no increase in usage patterns, your HVAC system may be losing efficiency. This could result in higher heating bills in winter or cooling costs in summer, or simply notice the bills rising every month. However, before deciding to order a new unit, request a professional energy audit. This audit will provide you with greater insight into whether the issue is your HVAC system underperforming or if there may be another problem causing the expense. However, upgrading to a newer, more energy-efficient model will save you money in the long run if it is your HVAC.
Spending More on Frequent Repairs
You can expect to pay for regular maintenance and the occasional repair of your HVAC system. However, regularly spending money on expensive furnace or air conditioner repairs could indicate it's time for a replacement. Rather than spending more and more money on repairs, use the funds to purchase a new unit, saving you money over time.  
Unable to Keep the Space Conditioned
An HVAC struggling to maintain a comfortable temperature or failing to reach a desired temperature could indicate diminished performance. Invest in a new system rather than settling for a cold winter, a hot summer, interior air that feels stuffy, uneven room temperatures, or drafty spaces. Remember that these issues can also be caused by poor insulation and air sealing, so even when investing in a new system, you will want to ensure the insulation is sufficient to keep all that inside air safe and comfortable (and keep your new unit from getting overworked).
Air Conditioner Uses R-22 Refrigerant
Air conditioners that use R-22 "Freon" refrigerant are being phased out for various reasons – they have been shown to have harmful effects on the ozone layer, and the refrigerant is increasingly expensive and challenging to obtain. Plus, the only AC units that utilize R-22 anymore are at least 10 years old, indicating they are already approaching the end of their lifespan. If you've been told you need more R-22 coolant to fix your AC, you may want to go ahead and decide to upgrade the unit. If you are unsure whether your air conditioner uses R-22, information can be found on the condenser unit, within the appliance manual, or by contacting your local Jack Lehr HVAC professional.
Your HVAC System Has Exceeded Its Lifespan
It may seem counterintuitive to replace a part of your HVAC system if it appears to be working "fine," but you may be hindering your home's energy efficiency by holding out. If your system has reached its teens or surpassed the 20-year mark, it's time to budget for an upgrade. Newer HVAC technologies can help your home run more efficiently and save you money in the long run.
Factors That Help – or Hurt – the Longevity of an HVAC System
Several factors can influence the longevity of your heating and cooling systems. These include: 
Your current HVAC system setup (i.e., do you have a boiler or furnace?)

Your home's insulation

Whether or not you perform routine HVAC tune-ups and maintenance

If your home has been professionally air sealed

Your home's temperature preferences

Local climate
Unfortunately, whether you have an old or new HVAC system may not make a difference with these factors. Suppose your home isn't properly insulated, for instance. In that case, even a newer, more energy-efficient HVAC system will have a shorter lifespan due to working harder to keep your home at the desired temperature. 
You can improve the lifespan of your HVAC system and prevent premature system failure by performing tasks such as: 
Upgrading attic insulation

Getting professional air sealing

Routinely cleaning the exterior condensing unit

Replacing air filters regularly 

Reducing the humidity in your basement or home 
For HVAC Maintenance, Repairs, or Replacement, Trust a Professional
Understanding the typical lifespan of your HVAC system and recognizing the signs that it's time for a replacement can save you from an uncomfortable home and expensive repairs. Regular maintenance, getting professional repairs when necessary, and taking the right steps to prevent your HVAC from being overworked is key to getting the most out of your HVAC system. Whether you need to schedule maintenance or have decided it's time for an upgrade, contact the professionals at Jack Lehr for all of your HVAC systems needs.
Q

uestions or need more information?
Contact Us

We Treat You Like Family
When you choose Jack Lehr Heating, Cooling & Electric, you'll benefit from our:
When you choose Jack Lehr Heating, Cooling & Electric, you'll benefit from our:
50+ years of experience
Your satisfaction, is our priority
Top-of-the-line products
Respect for your home or business
Financing options
And much more!
Learn More