Why Is My Heat Pump Blowing Cold Air in Heat Mode?
Heat pumps make up a large percentage of home comfort systems in use all across the Lehigh Valley. They're strong, dependable, and one of the most efficient options on the market today. But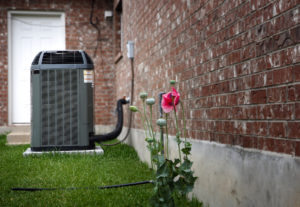 being a fairly unique system, they encounter some unique problems. Having trouble with a system that's pushing cold air in heat mode? If so, the experts at Jack Lehr Heating, Cooling & Electric can help!
Having a heat pump problem and in need of a heat pump solution in the Greater Lehigh Valley area? Contact our experts online today, or give us a call by calling 610-596-9967.
Three Reasons Your Heat Pump Is Blowing Cold Air
When your heat pump sometimes blows cold air even when the setting for heat is on, it's an alarming problem and, depending on the cause, a common enough one. There are two possible routes here, one of which many homeowners who are new to heat pump systems encounter.
Possible Conclusion 1: It's Not Blowing Cold Air
This can be a little bit confusing, so let's clarify. Heat pump systems operate pretty differently than standard furnace systems. In a furnace, the heat being produced and blowing into your home starts out at upward of 110 or more degrees, often much higher than that. Most heat pumps, however, generate a lower temperature of 90 or so.
This can make the air coming from your vents feel much cooler than you'd expect, especially since your body temperature is actually higher than that. Think of a heat pump as more of a steady stream of warm air rather than a furnace's power blast injection of heat.
Don't worry! If this is the case, there's no problem. A heat pump system is more than capable of keeping up with our cold seasons, and in the event that the outside unit actually did fall behind, there's a backup system in place that essentially operates like a furnace. This kicks on if your heat pump can't handle things in its usual way.
Possible Conclusion 2: There's a Problem That Needs Repair
If your heat pump is blowing some cold air, there are a few things that may be going wrong. Luckily, almost all of them are an easy fix for a certified heat pump repair team. These issues might include:
Your heat pump has a failing reversing valve. The reversing valve is a vital component in heat pump systems. It's responsible for reversing the flow of refrigerant in your system, which, for you, means going from "heat" to "cool" and vice versa. If the valve is damaged or failing, your heat pump might not be changing modes correctly.
Your heat pump needs servicing. Healthy airflow is vital to a heat pump. If you haven't had heat pump maintenance in a while, an airflow problem may have developed, which can alter the quality of your heat pump system's heating and cooling power.
Possible Conclusion 3: Your Heat Pump Is in Defrost Mode
Defrosting is another reason your heat pump might blow cold air through your vents. When your heat pump goes into defrost mode, it switches into cooling mode, causing the outdoor coils to heat up to melt any frost or ice within the system. However, because the system is in cooling mode, it means that for a few minutes, it will blow cold air through the vents. If the necessary auxiliary heat is not operating properly, an easy way to see if this is the reason for cold air blowing through the home is to look at the outdoor unit. If it's blowing steam and the fan isn't spinning, it's in defrost mode.  
Heat Pump Service and Repair
Having an issue with your heat pump system and not sure where to turn? You can trust the specialists at Jack Lehr to bring you the quality solutions you need! We've been the name to know for heat pump service in Allentown and the surrounding areas for years, so feel free to give us a call or contact us online at any time!
Q

uestions or need more information?
Contact Us

We Treat You Like Family
When you choose Jack Lehr Heating, Cooling & Electric, you'll benefit from our:
When you choose Jack Lehr Heating, Cooling & Electric, you'll benefit from our:
50+ years of experience
Your satisfaction, is our priority
Top-of-the-line products
Respect for your home or business
Financing options
And much more!
Learn More